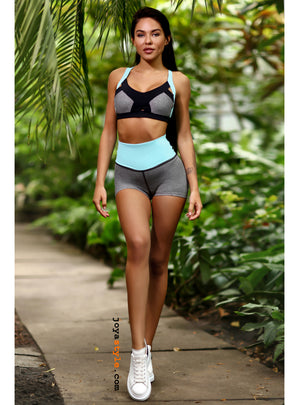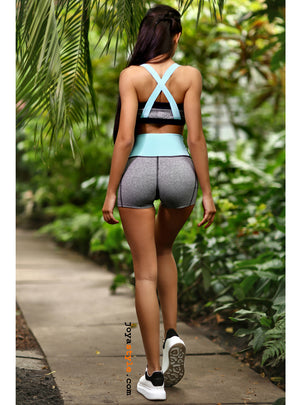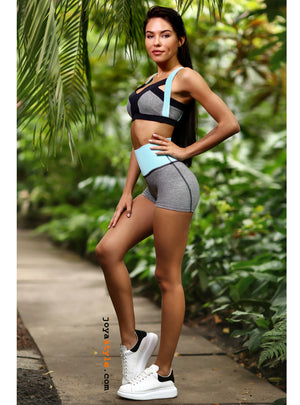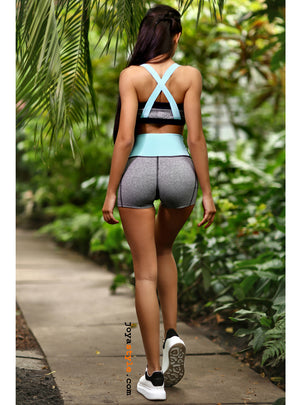 Turquoise Gray High Waist Super Soft Sports Tights Shorts
New Super Soft Fabric collection for extra comfort.

Our firming shorts are made of natural material that feels extra soft and protects your skin. Ideal for running, walking and all other sports activities in summer.



- High waist shorts with special elastic

- Composition: 46% polyester, 46% viscose, 8% elastane;

- Hypoallergenic fabric;

- Ten times more resistant to chlorine than regular elastane;

- Fast and efficient moisture removal;

- The clothes do not affect the heat exchange and allow the skin to breathe;

- The clothing feels comfortable despite the tight fit;

- the gusset is designed for extra comfort and increases the range of motion;

- Machine washable.