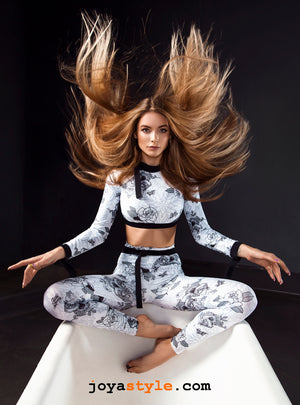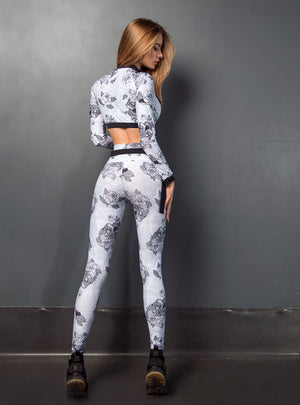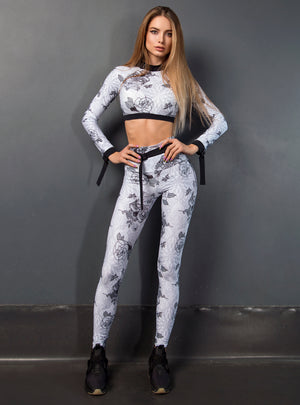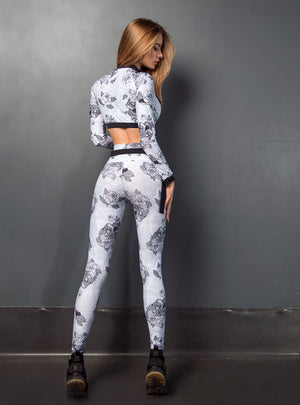 Limited Sasha Tattoo Design Yoga Pilates Fitness Athlete | Leggings
Professional sports tights that add a completely different atmosphere to the world of sports with its tattoo design that wraps around your long waist with its special belt.
More Fit-Looking Lines | Hips that look straighter and tighter thanks to the special seam from the waist down.
Elegant Harmony | The V-shaped seam connects the waistband and legs, revealing curves and allowing freedom of movement for the wearer.
Organic Waistband | It provides a more fit image. It prevents the waist from falling while doing bending and stretching movements during sports.
Ultra Soft Feel and Excellent Flexibility | Robust fabric that returns to its own self even with intense stretching thanks to its elastane fabric.
Doesn't Show Inside. Breathable sweat-proof fabric. Does not wrinkle, does not pot. Permanent vibrant colors.
Compression fabric provides maximum support during intense exercise. Ideal for running, cycling, fitness, gym training and other active sports.

- hypoallergenic fabric;
- Fast and efficient moisture removal;
- Clothes do not affect heat exchange and allow the skin to breathe;
- Feels comfortable even though they are tightly wrapped around the body.
- The waistband is made of natural material for extra comfort and increases mobility;
- Composition: 80% Polyester, 20% Elastane;
- Machine washable.