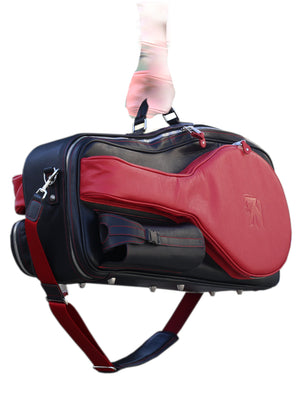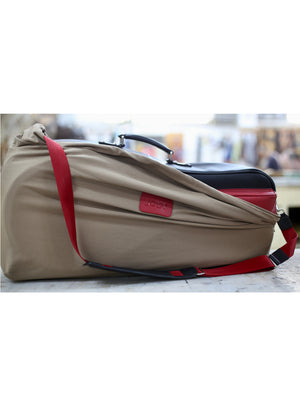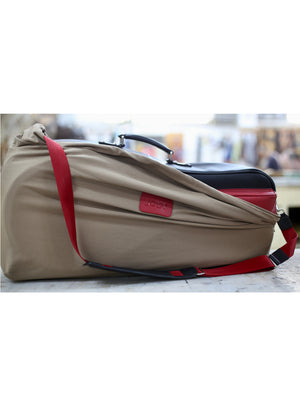 Joya Unique, Leather, Double Sided, Tennis Bag
Joya UniquE Tennis Bag

It is handcrafted by the most expert bag masters in the field, using top segment cowhide, specially for its owner.
There are 2 special racket compartments on the front, which are impact resistant.
Racket Size for each split; Head size max 115 | Length max. 29 inches - 74 cm

Other Special Compartments;
outside the bag; Special zippered pocket for 4 tennis balls | Clip-on bag lock for water bottle or sunglasses.
In the interior; a protective case for a tablet (max. 10.5) or smartphones | A zippered cover for towels and clothes | A zippered case for your personal belongings.

Dimensions
Height 33 cm x Depth (total) 24 cm x Width 74 cm
For a maximum of 5-6 racquets.

Shoulder strap (double soft protective pads used) can be removed if desired.
The steel-reinforced handle is highly resistant to weights.

Your bag will come in a protective case.
Optionally, you can embroider your initials on the bag. Our present for now.
Personalized, we can customize your bag for you. We can apply the colors you desire.