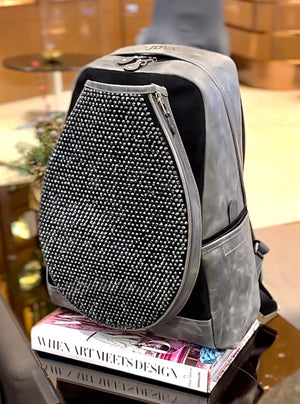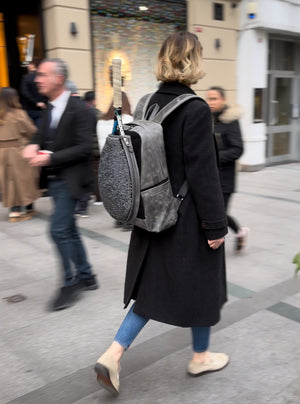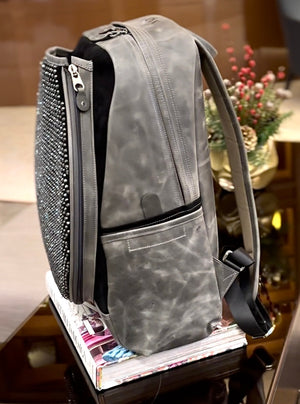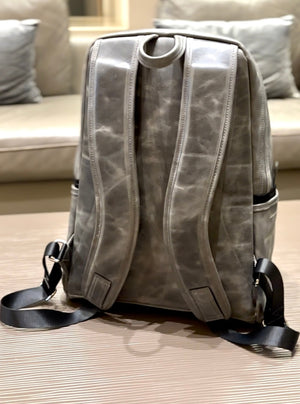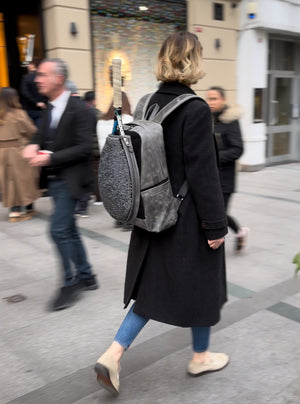 Joya Space Italian Leather Tennis Backpack with Swarovski Stones
Joya Space Collection
Dark Space Tennis Bag Model

1850 Swarovski stones are engraved on the bag one by one.
For the Space collection, our leather is specially designed in Italy.
All of them are made of cowhide , handcrafted by expert bag masters in the sector.
Special front zippered section for your favorite racket. (Comfort for your racket that you have to take off often)
We can design your bag in the colors you desire. We can also increase the bond between you by embroidering your initials on the bag. Please contact us for these privileges.
Inner section with 4 ball capacity.
Ipad (all tablets) protective chamber + phone chamber + towel chamber + a zippered section for your personal belongings.
There is a capacity of 3 racquets , one in the outer section and both in the inner chamber if desired.
The inner lining is made of waterproof fabric.
One of the features of these tennis bags, which are produced in a certain number, is that they can be used in your other sports activities .
In short, this stylish Sports Tennis bag that you can use for many years with pleasure and will make a difference wherever you go is now all over Turkey.
"tennis bag", "tennis racket bag", "tennis backpack", "tennis duffle bag", "tennis bag with shoe compartment", "best tennis bag", "tennis bag for men", "tennis bag for women", "tennis bag with wheels", "tennis bag with multiple compartments", "tennis bag for multiple rackets", "tennis bag with cooling compartment", "tennis bag for juniors" and "tennis bag with shoulder strap"