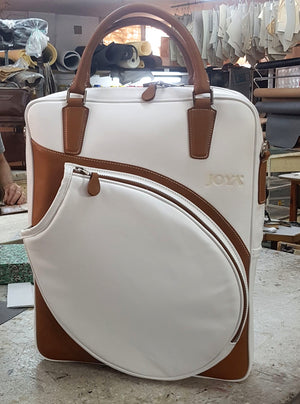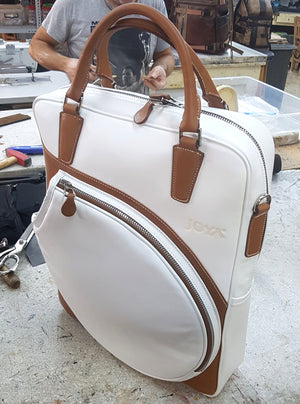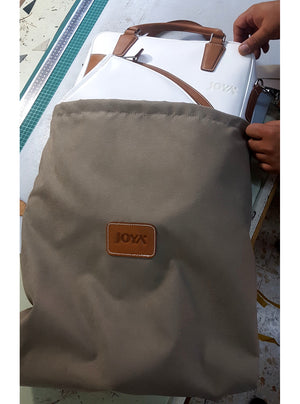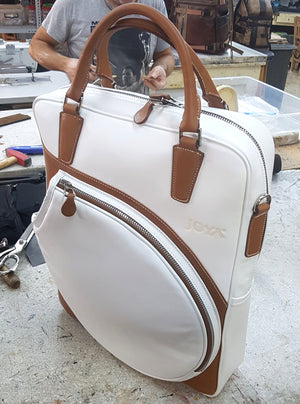 Joya Art Limited Edition Women's Tennis Bag
The London journey of a tennis bag prepared by skilled craftsmen using the finest leather and accessories...
We can design your bag in the colors you desire. We can also increase the bond between you by embroidering your initials on the bag. Please contact us for these privileges.
In exactly two working days, a tennis bag is ready by hand with no mistakes. It is put inside the waterproof protective case bag, which is also sewn by hand. This tennis bag, every detail of which smells of quality, is on its way to its user in London to be used for many years.