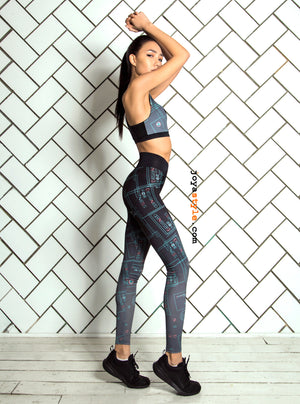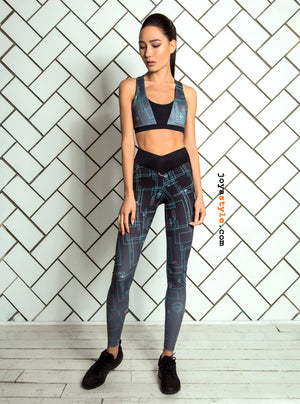 Gray Neron Printed Design High Waist and Belt Leggings
It visually defines the silhouette with the combination of colors and transformation from dark to light. The height of the V-shaped belt is five centimeters. It is supported by hypoallergenic fabric with a compression effect in the hip and waist area. Provides support during intense sports movements. Perfect for training, dancing, fitness and other active sports in the gym.



- Limited collection;

- V-shaped high waistband increased by 5 cm;

- Compression effect in the hips and lumbar region;

- Fast and efficient moisture removal;

- The clothes do not affect the heat exchange and allow the skin to breathe;

- The clothing feels comfortable despite the tight fit;

- hypoallergenic material;

- For extra comfort, the gusset is made of natural material and increases the range of motion;

- Composition: 80% polyamide, 20% elastane (Lycra Sport);

- Machine washable.